Child Molestation Defense Attorney
We know that being accused of a sex crime can be an incredibly difficult and stressful experience. That's why we are here to help you through this process. Our team is dedicated to providing the highest quality legal services available, so you can focus on what matters most – your family, career, and future. You will never feel alone in this fight because our experienced attorneys are by your side every step of the way.
When it comes to defending against sex crimes charges, there is no substitute for experience. Over the years, we have handled thousands of cases involving all types of sexual offenses, including rape, child molestation, possession or distribution of child pornography and more. We understand how important it is for victims to receive justice when they have been wronged; however, our firm also understands that false accusations happen far too often as well. No matter what type of case you face, we will work tirelessly until justice has been served on your behalf!
Recent Notable Case
On September 27, 2021, the State dismissed a two count information naming two alleged victims who were six years old at the time of the alleged offenses. The girls were twin sisters, and the accused was their grandfather. The State charged because the twins claimed Grandpa tickled them all over, including on the privates and the butt. They also told their teachers that Grandpa tickled them when they were in his bed, only wearing underwear and playing games called "The Claw" and "Lizard Tongue." A medical examination revealed no evidence of sexual assault, but the girls confirmed that Grandpa tickled them on the privates and the butt when they were forensically interviewed.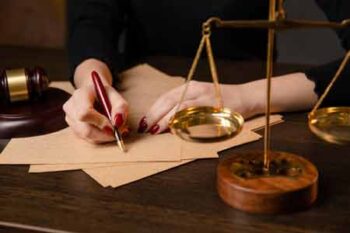 Before he was arrested, our client passed a polygraph confirming he tickled the girls to make them laugh but did not have any sexual intent. Case was filed anyway. The defense was that it's not a crime to tickle your granddaughters unless it's done with sexual motivation. The case was continued several times due to the COVID crisis. The girls reported in counseling that they loved their grandpa and denied that he molested them. It came to light that "The Claw Game" was something the girls learned about watching Jim Carrey's movie, Liar Liar. The "Lizard Tongue Game" was inspired by watching The Princess and The Frog. The Defense motion to dismiss was denied by the Trial Court. But on the morning of the first day of trial, an unexpected concern about COVID resulted in the case being continued yet again.
Given the one last reprieve, additional video evidence was discovered showing the twins laughing and squirming around while Grandpa tickled them playing "The Claw Game." In an unusual twist, the Trial Court had approved supervised contact between Grandpa and his granddaughters in earlier court proceedings. Several videos of them interacting made it crystal clear the girls adored grandpa and were not victims of a crime. This evidence was compelling enough to cause the State to finally dismiss for insufficiency of evidence.
Importance Of Hiring A Lawyer
If you've been accused of child molestation, it can feel like your whole world is crashing down around you. You may be scared and unsure of what to do next. It's important to remember that there are many things we can do for our clients in these difficult situations. Our firm has the experience needed to defend your rights against false accusations and ensure that justice is served. We will work tirelessly on your case so that you have the best chance at getting your life back on track after this unfortunate situation has passed.
When someone accuses you of something as serious as child molestation, it can be easy to lose hope or become overwhelmed by the process ahead. But when we take over your case, we make sure all aspects are covered from start to finish- no matter how long it takes!