Vancouver's Criminal Defense Expert
Mr. Thayer has tried and won virtually every kind of criminal case, including:
Homicide & Assault: We have tried and won a variety of high-profile assault, vehicular homicide and murder cases. For example, Mr. Thayer obtained dismissal for a client charged with second-degree murder in Clark County in March 2014.
Vehicular Assault & Vehicular Homicide: Vehicular assault and homicide cases are based upon allegations of intoxication, criminal recklessness and/or criminal negligence. These cases are complex, often involving experts in accident reconstruction and toxicology. Mr. Thayer has tried and won several vehicular homicides in his career.
Domestic Violence & Domestic Assault Cases: Many clients are falsely accused by spouses or relatives, and in many cases, men are arrested who acted lawfully in self-defense. Mr. Thayer has won many of these cases, including a not guilty jury verdict for a police officer in November of 2014.
Sex Crimes: Perhaps more innocent men are accused and charged with sexual assault, rape and molestation than any other felony offense. We believe nothing is more important than the acquittal of an innocent man, and our reputation for winning these cases is unsurpassed. For example, Mr. Thayer obtained dismissal of a first-degree child molestation charge for a police officer in Skamania County, Washington in April 2010 and dismissal of a nine-count felony sexual misconduct case for a high school band instructor in Clark County, Washington in April 2011. See Recent Notable Cases.
Marijuana grow/Manufacture and drug cases: Utilizing the Constitutional right to privacy and other procedural safeguards, Mr. Thayer has won dozens of marijuana manufacture/grow, drug possession and drug delivery cases, including some of the most notorious in the history of Southwest Washington and Idaho.
DUI & DWI: The potential consequences of a DUI conviction can be devastating, including the loss of license, jail time, fines and increased insurance premiums. We bring over

56

years of combined expertise and experience to the defense of these cases.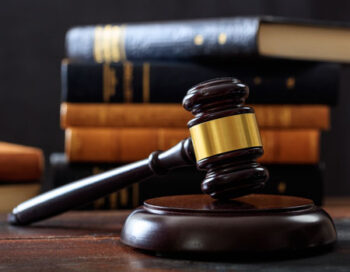 Aggressive Criminal Defense
For more than 46 years Steve Thayer has practiced as a criminal defense lawyer and DUI attorney in Vancouver, Washington. He has dedicated his career to protecting people who have been persecuted by the police and prosecuted by the government in Clark County and throughout the state of Washington. Call us today for a free initial consultation, and learn how Steve and Jacy Thayer can help you. Serving 98660, 98661, 98662, 98663, 98664, 98665, 98682, 98683, 98684, 98685, 98686 and surrounding areas!