Protecting Those Charged With Violent Crimes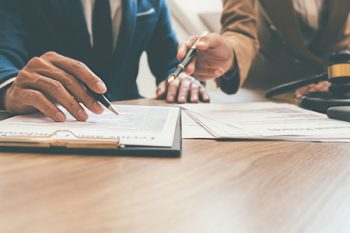 The criminal justice system treats violent crimes seriously. If convicted of a misdemeanor or felony violent crime, you may be facing harsh consequences. To ensure that your rights are aggressively defended, turn to the office of Steven W. Thayer, P.S.
Leading our firm is attorney Steve Thayer. He has successfully defended dozens of murder, attempted murder, and felony assault cases over the course of his career, with many of those involving allegations of domestic violence. Most recently, he and Jacy Thayer won a two-week murder trial in Vancouver for a client who shot killed her husband in self-defense.
Mr. Thayer also defended, tried, and won several murder and assault cases arguing the defense of insanity. Again, several of these several of these acquittals were in cases alleging domestic violence. Mr. Thayer is also obtained dismissals of literally dozens of cases alleging violent assault and murder. Some of these results were achieved by filing motions. Others were the result of deconstructing the state's case. Not too long ago for example Mr. Thayer represented a mother who suffered a psychotic break and was charged with attempted murder for strangling her four year old daughter. The case was dismissed after Mr. Thayer well the motion arguing a violation of the statute of limitations.
Defending Your Rights During Domestic Charges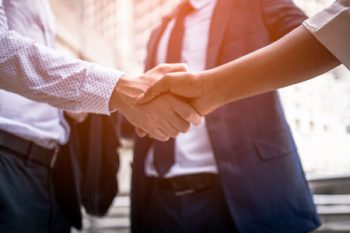 The domestic violence laws create enhanced penalties for crimes of assault, destruction of property, harassment, disorderly conduct, etc., committed by family and/or household members against one another. The law requires police responding to a domestic dispute to make an arrest in almost all cases, and the resulting consequences can be devastating to everyone involved.
For example, the district and municipal courts in Washougal almost always prohibit contact between the accused (usually the husband or boyfriend) and the complainant (usually the wife or girlfriend) throughout the course of the pending case, which may last for months.
Arrests are often made for minor physical contact such as pushing or shoving, or empty threats made in anger while under the influence of intoxicants, and even for breaking community property having minimal value.
These cases are nonetheless prosecuted to the fullest extent by the government and must be aggressively defended to protect your rights and ensure fairness in the process. They are often defensible. For example, reasonable force is lawful if used in self-defense, or the defense of property, or to protect others — such as children — from the risk of harm.
Learn More About Our Violent Crime Defense Practice
Many of Mr. Thayer's results in violent crime and other criminal cases have been published in newspaper and magazine articles. Some of that publicity may be accessed through our articles page.
To obtain more information, please get in touch with the law firm of Steven W. Thayer, P.S., today to schedule a consultation. Call us or contact our office online. We also provide a variety of other legal defense services. When you need a DUI attorney, federal crimes attorney, or sex crimes attorney in Clark County, Camas, Battle Ground, Ridgefield, or anywhere in between we are here to help!