Drug Crimes Carry Heavy Penalties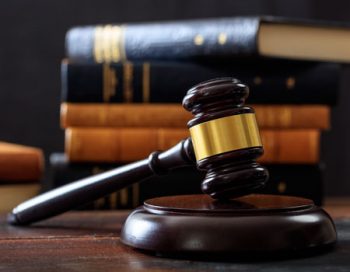 For over 40 years, Vancouver drug crimes attorney Steven W. Thayer, P.S., has regularly assisted clients charged with drug crimes in Washington, Idaho, and Oregon. We are available to apply our extensive legal experience to your case in order to make a difference
Contact our office today to schedule a consultation with a Vancouver drug crime attorney Steven W. Thayer.
Have You Been Charged With A Drug Crime?
Whether you have been charged as a drug user or a dealer in Vancouver, the consequences of a con eviction can have a serious impact upon your future. Our firm has defended over a thousand drug cases for clients over the years, obtaining reductions in charges, dismissals, and acquittals since 1977. Contact us if you have been arrested for:
Drug possession (meth, cocaine, heroin, LSD, Ecstasy, marijuana, etc.)
Drug delivery and sales
Possession with intent to deliver drugs
Possession of drug paraphernalia
Marijuana manufacture and grow operations
Federal drug crimes
Defending Against Drug Possession
In looking at the circumstances surrounding a client's stop, arrest and/or search, our first line of defense is to challenge the manner in which the stop, arrest or search was conducted, and/or how the evidence was obtained. The police have to follow the law like everyone else. When they don't — where evidence has been unlawfully obtained — the remedy is suppression and the case may be dismissed.
In addition, our drug charge attorneys often discover in our investigation that a client has been overcharged. For example, a simple possession case may be inflated and charged as possession with intent to deliver.
Protect Your Right Against Illegal Search And Seizure
Among the amendments to our Constitution, the Fourth Amendment states: "The right of the people to be secure in their persons, houses, papers, and effects, against unreasonable searches and seizures, shall not be violated, and no Warrants shall issue, but upon probable cause, supported by Oath or affirmation, and particularly describing the place to be searched, and the persons or things to be seized."
As interpreted by the U.S. Supreme Court, it restricts police or prosecutors in their gathering of evidence in law enforcement activities.
If evidence incriminating you is collected in an illegal search, it may be excluded by the court. It should not be used against you if it was obtained as a result of search and seizure violations.
You have a right to refuse police entering your premises without a warrant that is legitimately procured. Tell police you do not consent to searches of your vehicle or person. Stand up for your rights against illegal searches.
Fighting Drug Distribution Charges
Drug sales crimes, including the actual sale of drugs, or possession of enough to indicate an intent to sell, are very serious charges. If convicted, you may face a year or more of prison time. You may even have to forfeit property tied to the sale of drugs, putting you in danger of losing your home or vehicle.
Our goal is to protect our clients' rights. Our law firm represents clients in the tri-state area who have been charged with drug sales crimes, including:
Import or export or transport of illegal drugs
Manufacture and distribution
Prescription drugs sales
An experienced drug defense lawyer will build your case by identifying the strengths and weaknesses of the prosecutor's case. We may be able to get evidence dismissed if it was obtained in violation of your constitutional right to privacy.
Marijuana Manufacturing and Growing Defense
Over the last 35 years criminal defense attorney, Steve Thayer, has litigated and won more marijuana manufacture/grow cases than any other law firm in Vancouver. He has also successfully defended these cases in many other counties throughout Southwest Washington, Idaho and Oregon. Steve Thayer has won dismissals for clients in indoor grow cases, outdoor grow cases, aerial surveillance cases, open field cases, knock and talk cases, and cases involving informants, PUD records, thermal imaging, etc.
Many of these cases have been highly publicized and some of the newspaper articles documenting these results can be accessed elsewhere on this website. In addition, Steve Thayer has won a variety of marijuana grow cases on appeal. Some of those results include state v. Orick,129 Wn.App. 654, 120 P.3d 87 (2005),State v. Boethin,126 Wn.App. 695, 109 P.3d 461 (2005);State v. Morgavi,58 Wn.App. 733, 794 P.2d 1289 (1990), and state v. Kelly,52 Wn.App. 581, 762 P.2d 20 (1988).
Steve Thayer's record in defending marijuana grow cases over the last 35 years has resulted in an AV rating* from the Martindale-Hubbell Law Directory and included in Washington Super Lawyers list, a state-wide peer-review survey conducted by Washington Law & Politics magazine over the last several years.
Drug Crime Experts Here for Vancouver
On February 25, 2021, the Washington State Supreme Court decided State v. Blake, 197 Wn. 2nd 170 (2021), holding that RCW 69.50.4013, which makes the unintentional and/or unknowing possession of illegal drugs a crime, violates the due process clauses of the 14th Amendment and Washington State Constitution Article I, § 3. The court decided that it was unfair to convict people of possession of drugs without requiring the State to prove beyond a reasonable doubt that they intended to possess the drugs. This created the possibility of someone being convicted of possession when they were unaware that they had the marijuana in their backpack, their car, or their house.
The decision has retroactive effect, which means anyone who has been convicted in the past under the statute is entitled to relief. This would include dismissal of the conviction and a refund of fines and costs paid as a result. Affected parties should retain counsel for advice on obtaining relief. If you, or a member of your family, would like help vacating a felony drug possession conviction, call us at 360.694.8290, or email us at [email protected]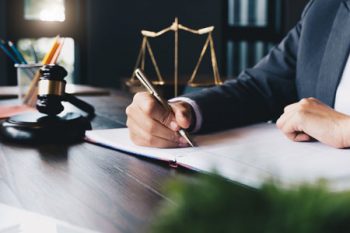 Steven Thayer has over 40 years of experience protecting people persecuted by the police and the government for drug crimes in the Vancouver area. As a founding member and former Vice President of the Washington Association of Criminal Defense Lawyers, he successfully handles a variety of high-profile drug-related cases. By utilizing the Constitutional right to privacy and other procedural safeguards, Mr. Thayer has won numerous marijuana manufacturing/growing, drug possession, and drug delivery cases in the Vancouver area. This includes some of the most notorious cases in the history of the Southwest Washington and Idaho areas.
If you have been charged with felony drug charges or any drug crime in Vancouver, go to court with lawyers who have over 40 years of combined experience defending drug possession charges in the state of Washington. At the firm of Steven W. Thayer, we'll apply our four decades of experience to your case. Contact us today to schedule a consultation with a Vancouver drug crimes lawyer. We also provide a variety of other legal defense services. When you need a DUI attorney, federal crimes attorney, or sex crimes attorney in Camas, Battle Ground, Ridgefield, or anywhere in between we are here to help!